Microwave Films of the Marshall Islands
does offer fixer and other support services for visiting film journalists
and filmmakers. We are all Marshall Islands citizens and have worked with numerous
organizations including CNN, the BBC and House Hunters International.
Services offered include but are not limited to:
providing bi-lingual (English/Marshallese) drivers,
van rental and hotel reservations, talent recruitment,
location searches, local expertise and film direction,
general local troubleshooting, and release form translations.
If your news or film organization would like
to inquire about our rates, please include as much
detailed information about your project as you can:
The number of people, how many days, and
a list of as many of your needs/requirements as possible.
We don't rent film equipment, but we can provide certain kinds of equipment
on an as needed/emergency basis.
Contact Information:
Microwave Films of the Marshall Islands
PO Box 3131
Majuro, MH  96960
Cell: (from U.S.) 011-692-455-3177
E-mail:  media@microwavefilms.org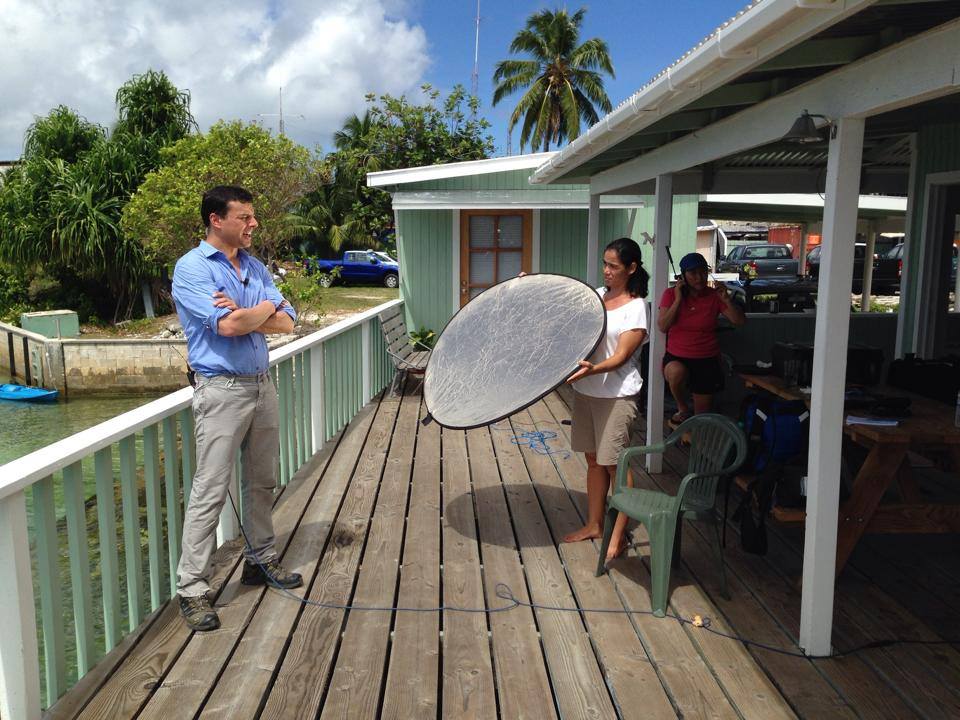 Pictured: Suzanne Chutaro of Microwave Films works with Miquel Marquez of CNN
in February of 2014 during a live broadcast about the Castaway from El Salvador, Jose Alvarenga.
Here is a link to some of the stories we helped file:
CNN Castaway
Suzanne, the Vice-President of Microwave Films, is an experienced journalist who works for Micronesia's oldest independent newspaper,
The Marshall Islands Journal. Suzanne has co-directed and co-produced five award-winning Marshallese
feature films and numerous Marshallese short films, commercials and infomericals for Microwave Films.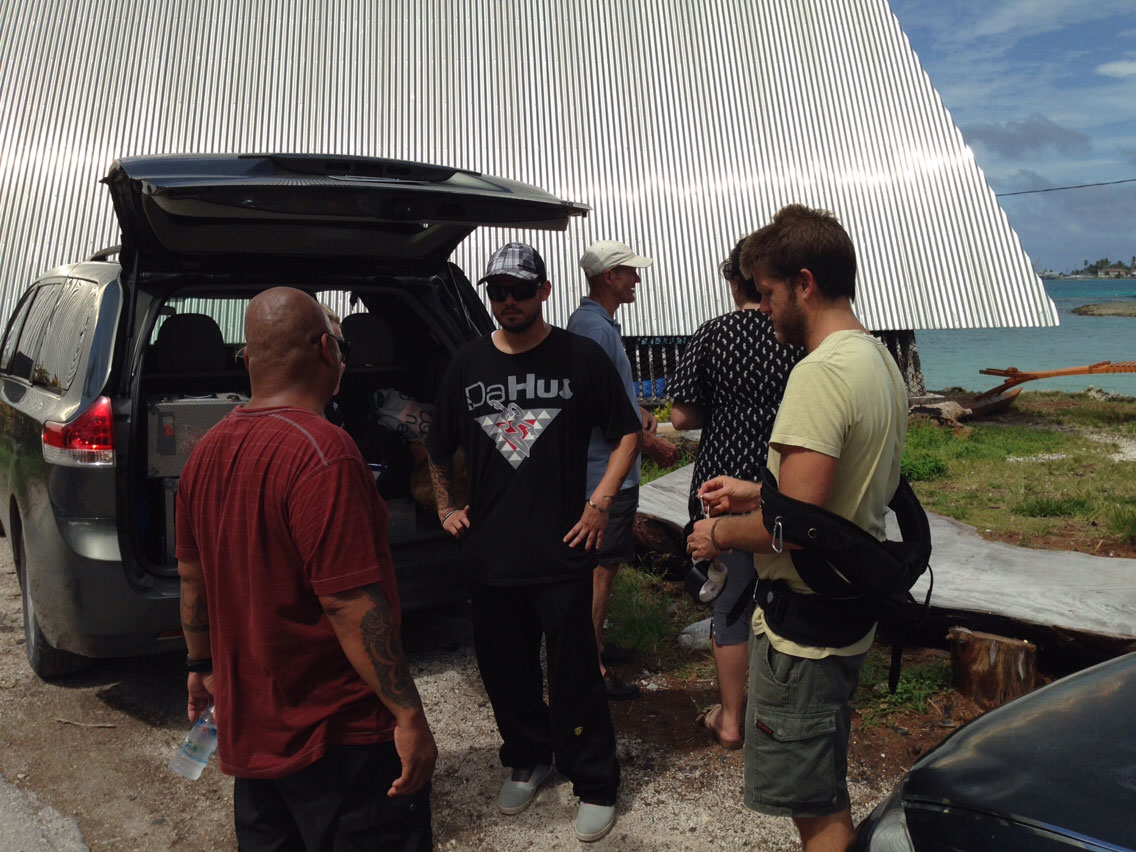 Pictured: Jukulius Niedenthal (center with hat) of Microwave Films worked as a fixer/driver for Fremantle Media
from the United Kingdom that was in the RMI working on a project for the BBC in March of 2014.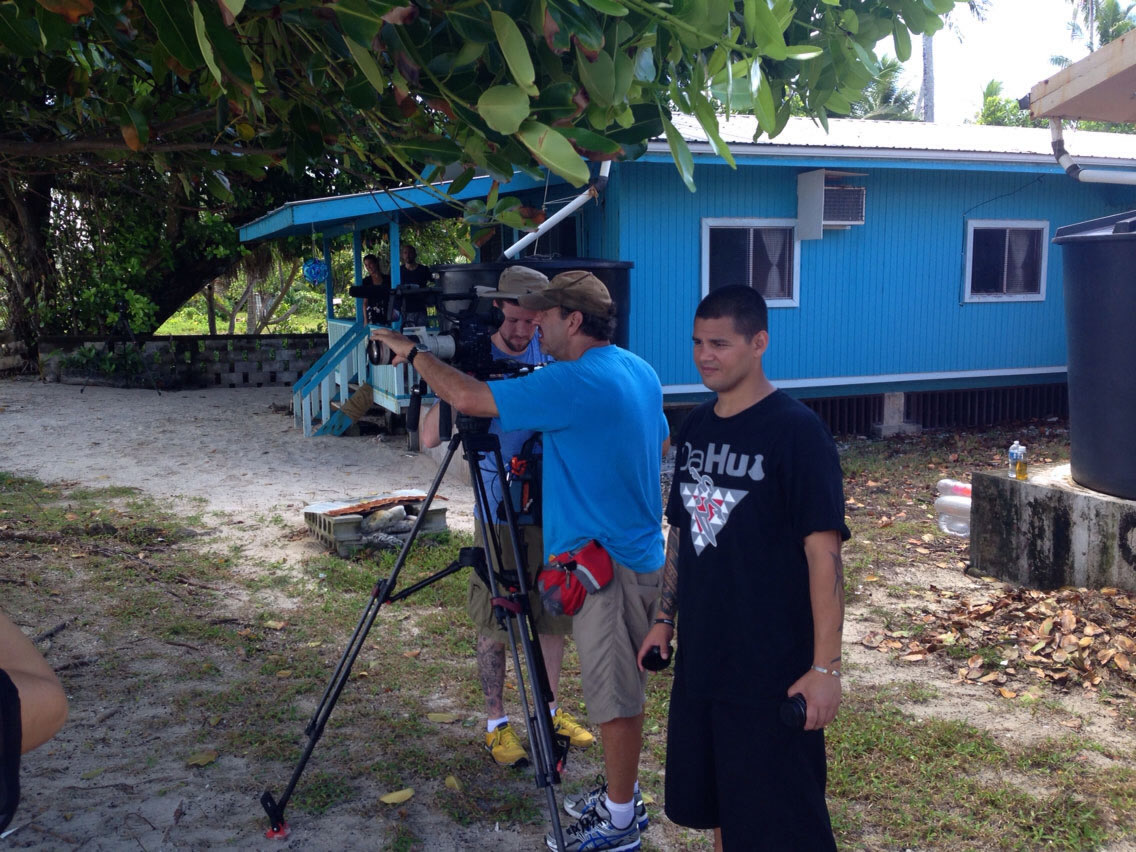 Jukulius has served as a fixer/driver on numerous film projects with film crews from all
over the world including the United States, Brazil, Australia and the United Kingdom
(pictured above right with the crew from House Hunters International).
He was an Associate Producer for the 2012 Award winning Marshallese language film,
"The Sound of Crickets at Night." He was also one of the lead actors for the Marshallese
feature film, Jilel: The Calling of the Shell.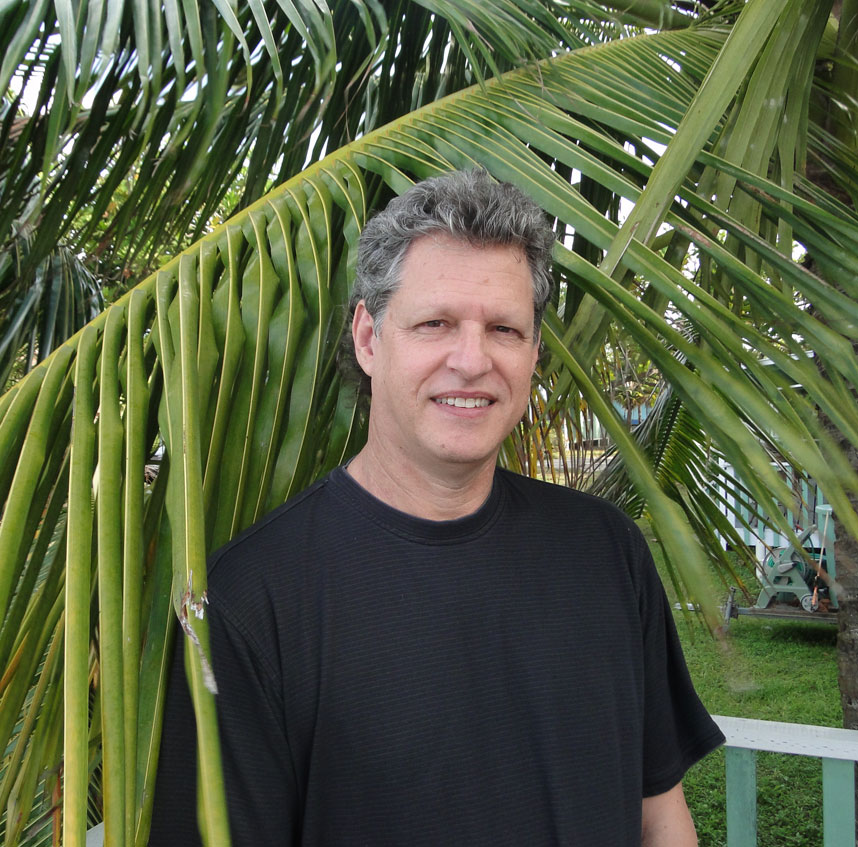 Jack Niedenthal, the founder and President of Microwave Films and a Marshall Islands citizen, also serves
as the Trust Liaison for the People of Bikini Atoll, a position that he has held for over 30 years.
He has worked with almost every major news outlet in the world during his career and
is the author of the critically acclaimed book,
"For the Good of Mankind: A History of the People of Bikini and their Islands."
He has also authored, co-directed and co-produced numerous award winning feature and short Marshallese films.